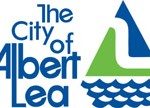 The City of Albert Lea has signed a contract with Quorum Health Resources, LLC to assess the viability of a full-service acute care hospital in Albert Lea.  The assessment will include an analysis of the financial and operational performance of the hospital, analysis of the market conditions for sustainability, and options moving forward. The analysis is expected to be completed in 45-60 days.
The cost of services is being evenly shared by the City of Albert Lea, Freeborn County, and the Save Our Hospital organization.
Quorum Health Resources, LLC, is one of the top ranking healthcare consulting firms in the nation serving over 700 hospitals in the United States.