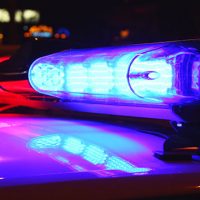 Freeborn County Sheriff's Office
11/13
8:54AM Shannon Ray Froendt, 45, turned himself in on a local warrant at the Law Enforcement Center.
Albert Lea Police Department
11/13
11:19AM A theft was reported on the 1000 block of Fairlane Terrace.  A bicycle was stolen from the residence.
11:47AM A theft was reported on the 100 block of East Main Street. Hand tools, a cordless drill and a tool belt were taken from a work truck.
12:46PM A theft was reported on the 700 block of Clausen Ave. $50 in chamber bucks and 4 fentanyl patches were taken.
4:49PM A theft was reported on the 500 block of Clausen Drive. $600 in hunting clothes and shells were taken from a driveway.
6:02PM A traffic crash without injuries was reported on the 2300 block of Hendrickson Road.
11:59PM Elizabeth Dalaska, 32, was arrested on an Olmsted County warrant on the 1500 block of Blake Ave.