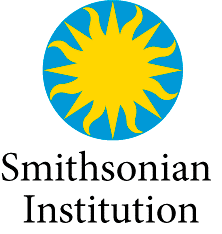 ALBERT LEA, MN – It's going to be a very special evening of entertainment at the Marion Ross Performing Arts Center in Albert Lea.  Tuesday, August 4th.  Smithsonian Institution recording artists, Bob & Sheila Everhart, will perform a very special program they developed for the Smithsonian entitled a "Traveling Museum of Music."


"We developed this after recording six albums (one a Grammy), originally for Moses Asch of Folkways Records in NYC, and later for the Smithsonian." says Bob Everhart who also serves as the President of the National Traditional Music Association, a 501(c)3 corporation devoted to the preservation and presentation of America's rural music, in rural America.  "We worked on this program for about three years," Everhart said, "and what it now consists of is the stories, songs and music that were popular, not so much in large urban areas, but in the rural agricultural areas of the upper Midwest.  It's a program that features the songs of every war America has been in.  It wasn't so hard to figure the Revolution out, it's 'Yankee Doodle Dandy,' however there are very few people that know what those words mean, and even more explicitly the line that goes 'he stuck a feather in his hat and called it macaroni' is even more intriguing as to it's meaning. 

The history and the songs that follow for all the wars is even more interesting and entertaining.  The hour and a half program speeds by as wars like the War of 1812 are brought to the forefront, for instance, how many people actually know why we fought that war, or the Barbary Coast War (where the Marine Hymn was created), or the French & Indian wars.  It's all covered in this concert which begins at 7:30pm at the Marion Ross Center in Albert Lea."
"We hope to attract not only an older audience that is interested in America's rural music, but also young people who might not know the 'history' of the songs that were popular during the wars America has fought," Sheila Everhart, Bob's wife, added.  "Three years of research to make it all make sense has created a program unlike anything ever done before with America's rural music.  It's a terrific night out to see and hear the unusual, the unique, and certainly the one of a kind presentation of America's old-time musical history."
The Everharts have an enviable accomplishment in the music world with some 35 tours performing concerts in Europe, but they also spent two seasons performing in New Zealand climaxing with a performance with the New Zealand Symphony in Auckland.  Bob hosted a PBS television show "Old Time Country Music" that appeared in 22 markets for 7 years, including Minnesota, and the couple has appeared on RFD's Midwest Country television show six times. They spent 30 days on tour in China, and have also performed many times in Ireland, Scotland, and England.  They host their own festival of old-time American rural music, now in it's 40th year, at LeMars, Iowa.  "It starts on Aug. 31 and goes through Sept. 6," Sheila said, "and runs from 9am to midnight on ten different stages to accommodate more than 600 performers.
Celebrities of all kind attend.  Both Bob and I are volunteers helping keep it alive.  There is always more information available at our website at
www.ntcma.net
, but we are very busy with our 'Traveling Museum of Music' right now, and hope we can bring folks to the Marion Ross Performing Arts Center for this award winning remarkable presentation about America's popular music during the wars she has fought.  Reserved seats can be arranged by calling Neil at 507-369-3050.  Tickets are only $15 per person.