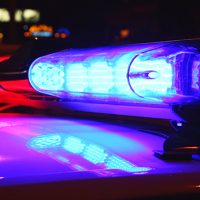 Freeborn County Sheriff's Office
11/27
10:13AM Criminal damage a school was broken into on the 400 block of Main Street.
4:14PM Bradley Steven Wilkerson, 28, was held on an apprehension and detention order at the Law Enforcement Center.
8:13PM Debra Jean Prihoda, 63, was cited for no proof of insurance at a traffic stop on the 2600 block of Bridge Ave.
11/28
9:19AM Counterfeit activity was reported on the 300 block of East Main Street in Clarks Grove. A counterfeit $50 bill was received.
4:52PM A violation of a harassment order was reported on the 15000 block of 745th Ave in Glenville. A dog was on the reporting person's property.
5:20PM Karl Lionel Olson, 48, turned himself in to authorities on the 84000 block of 140th Street in Glenville. Olson was transferred into Mower County custody.
8:56PM A traffic crash with injuries was reported on the 22000 block of 700th Ave in Albert Lea.
9:21PM A suspicious person was reported on the 20000 block of 794th Ave in Albert Lea. A vehicle was sitting by the reporting person's mailbox.
11/29/17
2:27AM Terry James Mikesell, 39, was cited for speeding at the intersection of Highway 13 and 315th Street in Hartland. Mikesell was going 99mph in a 55mph zone.
4:54AM A house fire was reported on the 10000 block of Main Street in Gordonsville. Glenville and Myrtle Fire Departments responded to the fire. No one was transported from the scene. The fire was limited to the garage.
Albert Lea Police Department
No Logs Available