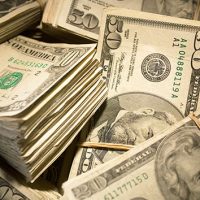 Sun Prairie, Wis. (February 4, 2019) – Compeer Financial and its board of directors are pleased to be returning more than $52 million in patronage payments to member-owners this February. In total, more than 31,000 member-owners will receive nearly $150 million in patronage returns this year.
Of the $52 million returned, $30 million will be paid out to 11,907 member-owners in the 52 Minnesota counties Compeer Financial serves.
This February payment reflects equities allocated to member-owners for business they conducted with 1st Farm Credit Services, AgStar Financial or Badgerland Financial before the organizations joined to form Compeer Financial in July 2017. The organization will issue a second patronage payment, totaling more than $99 million, later this year for business member-owners had with Compeer Financial in 2018.
"As a cooperative, returning a portion of our earnings is an important component of our business model," said Rod Hebrink, President and CEO of Compeer Financial. "The Compeer Financial Board of Directors is committed to a strong patronage program that creates value for all member-owners and honors the objectives of the patronage programs offered by prior organizations."
In 2019, Compeer Financial will return approximately 38 percent of 2018 earnings to member-owners. This is an increase of $45 million more in patronage payments than 2018. Patronage dividends are based on the amount of products and services purchased by member-owners.