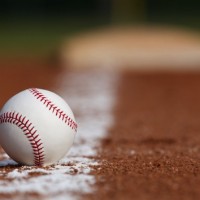 On paper, Albert Lea baseball should not have won Wednesday's game against Northfield — the two teams were headed in completely different directions. Albert Lea had lost eight games in a row when it hit the road to face the Raiders, and Northfield came in on a four-game winning streak. But the Tigers found a way to jump out to an early lead against the Raiders, and held off a late Northfield rally for a 5-3 win, the team's first since April.
The Tigers sparked its offense on the base paths in the second inning, with the help of some mistakes in the field from the Raiders. After reaching on a Blake Christensen error to lead off the inning, Jake Weseman stole second and got to third after a wild pickoff attempt from Northfield starter Luke Johnson. After Cody Yokiel walked to put runners on the corners, Albert Lea executed a double-steal to perfection for the first run of the game. Yokiel went for second base on the pitch, and Weseman bolted for home when Northfield catcher Luke Stanga sent the throw across the diamond. Albert Lea tacked on another run in the inning and took a 2-0 lead after two.
Northfield scored a run to halve the lead, but Albert Lea responded with three runs in the top half of the sixth. Dalton Larson sscored first, and then Wesesman and Yokiel followed up with each of their second runs scored. With the help of a solid inning in relief from Brock Hammer, the Tigers took a 5-1 lead into bottom of the seventh.
The Raiders jumped on Tiger reliever Blake Ulve, as Garrett Sawyer and Justin Pascua got back-to-back hits to start the inning. Those hits scored one run as Sawyer scored on Pascua's double, and Blake Christensen sent home Pascua two batters later to pull the deficit to two. After a flyout, an error and walk loaded the bases with two outs to set up a dramatic finish.
Ulve found his composure on the mound with one away and the Raiders' winning run standing at first base. He picked up a huge strikeout against Joey Glampe, and then Michael Ims flew out to right field to end the game. Albert Lea won its first game since April 26 against Waseca.
The Tigers are back on the field Thursday, this time at home against Owatonna. You can hear the game on KATE 1450, with Nate Dickinson and Tom Jones on the call.
Posted: Nate Dickinson